These 30' high banners were designed for the main exhibit hall at the Nashville Convention Center. The DattoCon Nashville logo was designed by Stuart Rende.
Datto Global Sales & Marketing Kickoff ("GSMKO") 2020
GSMKO had, for years, been a testosterone-fueled event laced with motorcycle exhaust, fighter jets and marauding hordes. For 2020, we decided to change it up a bit, and using the Grand Central Terminal neighborhood as our muse, came up with this art deco solution. The conference was held in the eclectic Grand Hyatt, the partying was across 42nd Street at the fabulous Cipriani's, and the art deco landmarks all around us provided the inspiration.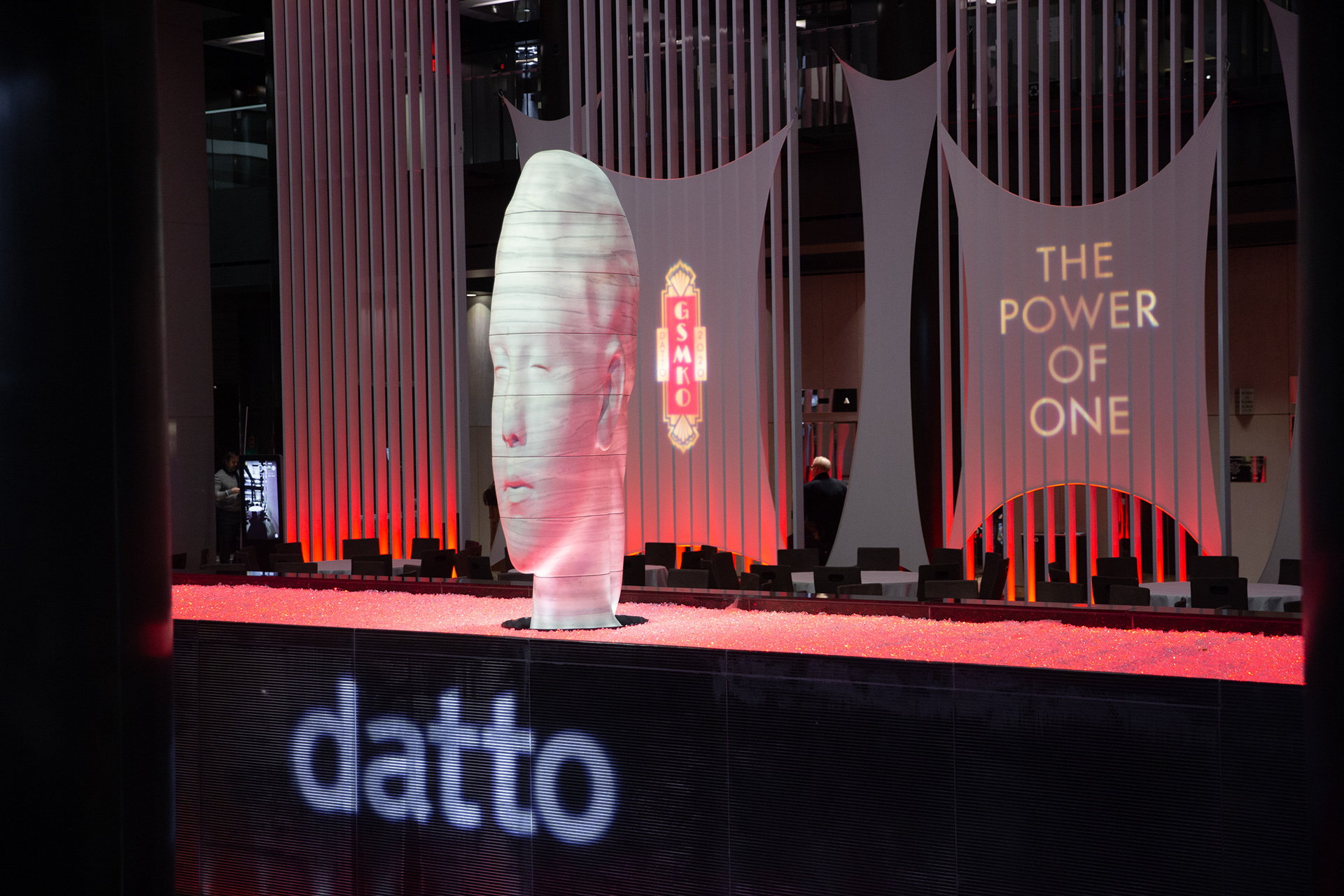 My original inspiration was a very tech-y, fighter jet heads-up display; and just action/ adventure movies in general. The final evolved into more of a  "forged in fire" look (below).